THERAPEUTIC ULTRASOUND – CS03 ( Physiotherapy Ultrasound Machine )
₨42000 (-8%)
Ultrasound therapy is natural and green therapy. No injections, no medicine, deep treatment of the disease
Therapeutic Ultrasound provides therapeutic deep heat treatment for relaxation
Reduce swelling and inflammation. Promote the synthesis of proteins inside the cells
Frequency: 1 MHz Ultrasound Output
15 Acoustic Ultrasound Head
2.5 watts/cm2 Treatment Time
Available at medicalmart.pk in Pakistan on best rate. If you want in wholesale then we can give you best price guarantee.
Ultrasound therapy is natural and green therapy. No injections, no medicine, deep treatment of the disease
Therapeutic Ultrasound provides therapeutic deep heat treatment for relaxation
Reduce swelling and inflammation. Promote the synthesis of proteins inside the cells
Frequency: 1 MHz Ultrasound Output
15 Acoustic Ultrasound Head
2.5 watts/cm2 Treatment Time
Available at medicalmart.pk in Pakistan on best rate. If you want in wholesale then we can give you best price guarantee.
PHYSIOTHERAPY ULTRASOUND MACHINE
WHAT IS THERAPEUTIC ULTRASOUND?
Ultrasound produces small acoustic waves at an extremely high frequency that is out of the range of human hearing. When applied to problem areas in soft tissues and joints, it generates warmth that helps reduce inflammation and boost blood circulation, in addition to decreasing pain, stiffness, and convulsions. Therapeutic ultrasound is likewise believed to impact the healing procedure positively.
HOW DOES THERAPEUTIC ULTRASOUND WORK?
While its impacts and objectives are different from ultrasound testing technologies, ultrasound treatment is implemented similarly. The procedure might be familiar if you've ever had ultrasound testing in the past.
An ultrasound releasing probe will be overlooked your skin throughout the pain point or injury. We will use ultrasound gel to your skin to minimize rubbing and enable far better transmission of the ultrasound waves. Despite the deep-tissue warmth applied throughout the treatment, you will usually feel little or no heat.
Ultrasound therapy is a natural and green treatment: no injections, no medication, deep treatment of the disease.
HOW TO USE 
THERAPEUTIC ULTRASOUND
?
To use an Ultrasound therapy device, you must plug it in and press the button on the back. Depending on the nature of the treatment session, the duration of treatment (5–30 min) and intensity (0,8; 1,2; 1,6; 2,0; 2,5) can be adjusted. The device comes with an Estonian-language manual and recommendations for treating various problems.
The Ultrasound therapy device is not suitable for use in the area of malignant tumors and joint replacements; heart, liver, or kidney failure, bleeding, infections, infectious diseases and pacemakers; pregnant women in the stomach and lower back area, inflammatory or febrile illnesses, and the risk of a blood clot or emboli.
The Ultrasound therapy device comes with a two-year warranty. The product's lifespan depends on its frequency of use. Still, based on feedback from Borealis customers, the product will last four or more years.
COMFORTABLE IN LONG RUN
It's comfortable for visiting consultants as it can be used for long periods in the personal or professional field of work.
PREVAILING QUALITY
The power energy produced and the diameter area of the transducer play a significant role in the intensity transmission to the place to be applied for the treatment.
ADVANCED TECHNOLOGY
The unit includes a treatment timer and intensity display, transducer socket, and LED indicators for selected operational mode.
1.Bigger probe with more comfortable handling, increase the area of contact with the body.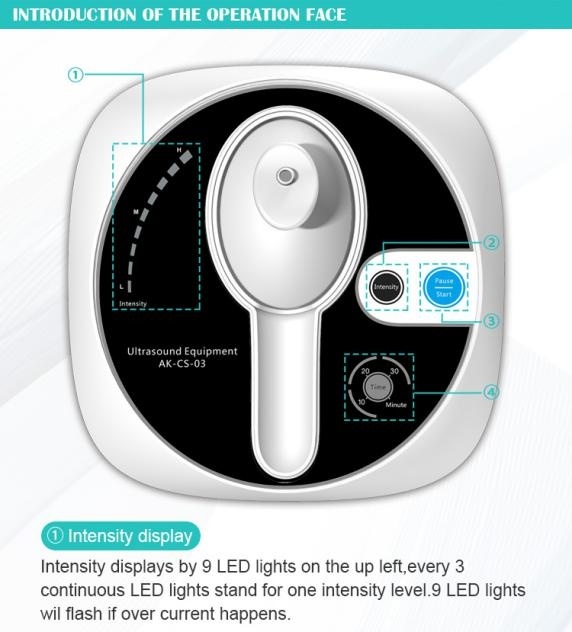 2.Simple, protable and flexible
3.1MHz frequency output, safe and stable.
4.Three degree intensity: Low, Medium, High.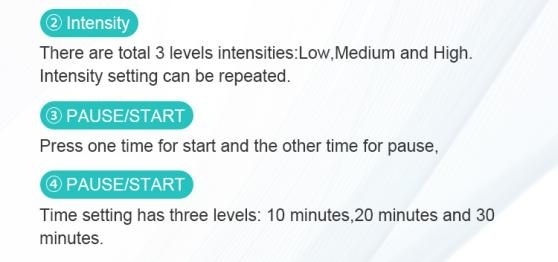 5.Timer: 10-30 minutes
6.Intelligent temperature control, the maximum temperature is 45℃
7.Humanized safety design, anti overheating and anti over-current protection.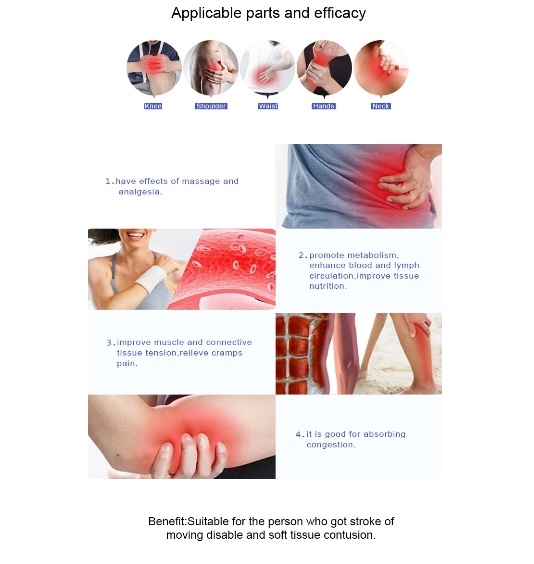 Ultrasound Therapy Equipment CS 03 for Physiotherapy use,  available in Pakistan at medicalmart.pk
For wholesale inquiries please contact us, we can provide best wholesale price in Pakistan with price guaranteed and great customer service and after sale services.
Vendor Information
Store Name:

Aair Medicals

Vendor:

Aair Medicals
No ratings found yet!